All the soft and buttery goodness of Chocolate Babka, but this time with DOUBLE the chocolate! Double Chocolate Babka is a sweet challah dough, braided and filled with a decadent fudge filling.
In case anyone hasn't noticed, I am a huge Seinfeld fan. Mulligatawny Soup was one of my first recipes ever posted, and I recently wrote a Seinfeld Binge Guide for any new fans watching from Netflix.
My rewatch just recently hit on one of my favorite episodes, "The Dinner Party", where the gang is going to a dinner party, and George is angry that they're expected to bring something. The rules of society are very complex. When Jerry and Elaine go to a bakery for a chocolate babka, they find they aren't the only party-goers with a knackering for thick and fudgy chocolate!
So I made my own Chocolate Babka – this time double the chocolate, so I wouldn't have to fight anyone at a bakery, or worry about hairs. And it is way better than Ring Dings and Pepsi.
What do I need to make Double Chocolate Babka?
A stand mixer fitted with a dough hook attachment. You don't have to splurge on KitchenAid, but I do think this is best made with a stand mixer.
Active dry yeast.
Warm milk and warm water.
Brown sugar and granulated sugar.
Egg and egg yolk.
Butter.
Vanilla.
Salt.
Bread flour and all purpose flour.
Cocoa powder.
And to make the filling…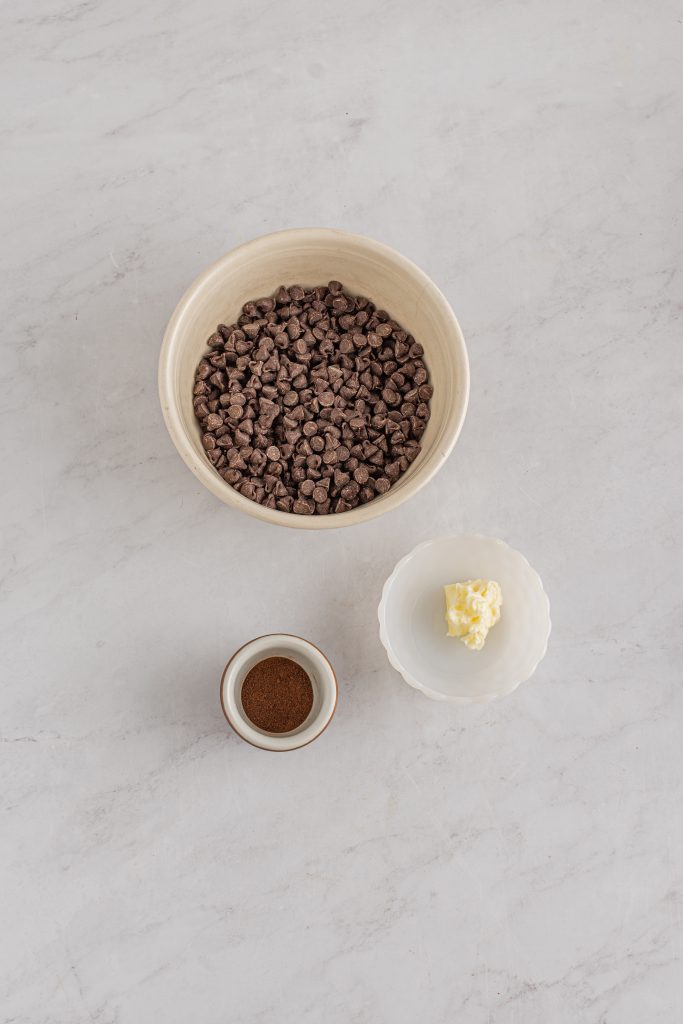 Chocolate chips.
Butter.
Espresso powder.
Making the Dough
This is quite a straightforward dough recipe.
You start by proofing the yeast in the warm milk, water, and sugars in the bowl of a stand mixer.
Once the yeast is frothy, you add the eggs, butter, vanilla, and salt and mix it with the paddle or whisk attachment.
Switch to a dough hook and add the flours and cocoa powder. Mix for about 8 minutes – this will "knead" the dough.
Cover with plastic wrap and let rise in a greased bowl for at least an hour.
Making the Filling
The filling can be made after the dough is finished rising. It is a very simple filling – simply take the chocolate and slowly melt it. This can be done in the microwave in 30 second increments, stirring between each, or in a bowl over a pot of simmering water.
Once the chocolate is melted, add the butter and espresso powder. Mix until the butter has melted and the entire mixture is smooth.
Braiding the Dough
Once is has risen, roll the dough out onto a floured surface. It should be in a rectangular shape. Spread the filling out over it before rolling it up like a log.
Cut the long side of the log, and braid the dough as pictured.
Carefully lift the braided log and place in a loaf pan. Cover and let rise again for another 20 minutes. Once the dough has risen, you can bake it off.
Tips for Double Chocolate Babka
Do not skimp on the kneading time. 8 minutes might seem like too much, but this gives the gluten time to develop, making the bread softer.
If the dough is very soft and you're having trouble cutting and braiding it, place the log on a sheet pan and freeze for 10 minutes.
Espresso powder can be left out of the filling, but I do not recommend it. Espresso will enhance the flavor of the chocolate, not overpower it.
Storage and Make Ahead
This baked bread can stay at room temperature in an airtight container for 3-5 days.
You can freeze the dough after shaping it, but before it has risen. Carefully place the braided dough in a freezer bag and freeze for up to 6 months. When you are ready to cook it, place the frozen dough in your loaf pan and let it thaw and rise. This will take about 2 hours.
Double Chocolate Babka
Additional Time:
1 hour
20 minutes
Total Time:
3 hours
5 minutes
A chocolate fudge filling is spread out on a soft chocolate bread dough, and then swirled and braided into a gorgeous loaf.
Ingredients
1 cup warm milk
1/3 cup warm water
1/3 cup brown sugar
1/3 cup sugar
1 tbsp active dry yeast
2 eggs, plus 2 egg yolks
10 tbsp melted butter
1 1/2 tsp vanilla
3 cups + 3 tbsp bread flour
1/2 cup all purpose flour
1 tsp salt
3/4 cup cocoa powder
3 cups Chocolate Chips
2 tbsp butter
2 tsp espresso powder
Instructions
Babka Dough: To make the babka dough, mix the milk, water, brown sugar, sugar and yeast in the bowl of a stand mixer. Let stand for 5 minutes to proof the yeast. Once the mixture is frothy, use a paddle or whisk attachment to whisk in the eggs, butter, vanilla and salt. Add in both flours and cocoa and use a dough hook to knead it all together on medium speed for 8 minutes. Once the dough has kneaded, it will be sticky. Roll into a ball, place in a well greased bowl and spray with baking spray. Cover with a towel and set in a warm place to rise until doubled in size, about 1 hour.
Filling: Once the dough is finished rising, make the filling. Melt the chocolate chips in a large, heat safe bowl. Place in the microwave and heat in 30 second increments, stirring each time until completely melted, or melt slowly in a heat-safe bowl over a bit of simmering water. Once the chocolate is melted, add in the butter and espresso powder and stir until the butter is melted and smooth.
Braiding: Turn the dough out onto a well floured surface. Use your hand to shape it into a rectangle to make it easier to roll out evenly. Use a rolling pin to roll it out into a rectangle about 22"x15". Use a rubber spatula or spoon to evenly spread the filling over the surface of the dough. Roll the dough into a log. Pinch the ends of the dough together into the dough log so that it does not unravel later. Turn the log so that it is perpendicular to you. Use a sharp knife to cut down the center of the log, leaving 2" at the top end of the log uncut. Take each log half and turn them so the cut sides are facing up. Carefully lift the right half and fold over the left half. Take the half that is now on the right and fold it over the left half. Twist the dough halves one more time. Pinch both of the ends together. Carefully lift the braided log and place it into a well greased loaf pan. Cover with a towel and set in a warm place to rise for about 20 minutes.
Baking: Preheat the oven to 350 F. Once the bread has risen sufficiently, place into the preheated oven to bake for 1 hour or until a toothpick inserted comes out clean or with moist crumbs. Remove from the oven and place onto a cooling rack to cool for 10 minutes before serving.